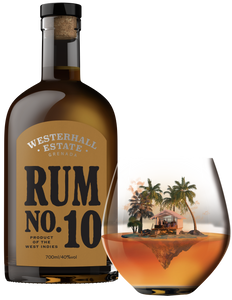 RUM NO.10
RICH & GENTLE
THE NO.10 IS AGED FOR 10 YEARS AND WELL WORTH THE WAIT THIS DARK RUM COMES IN AT 40% ABV.
Rich in spices with a gentle temperament No.10 is smooth on the pallet and provides sweet flavours with a warming residual finish. No.10 has been recognised as an outstanding vintage rum.
WOO WOO
SIMPLE, ELEGANT AND RICH
Take a double of our No.10 rum, add cranberry juice & lemonade then dress to impress.
View Serves